Two Bangor University Professor shortlisted in the inaugural Welsh Women's Awards
Two Professors at Bangor University have been shortlisted in the inaugural Welsh Women's Awards 2019. Both Clare Wilkinson and Debbie Roberts of the School of Health Sciences have been shortlisted for the Services to Education Award.
A Professor of General Practice at Bangor University, Clare leads the North Wales Centre for Primary Care Research and conducts research into improving primary care and early cancer diagnosis for people in Wales.
Professor Debbie Roberts joined Bangor University in 2016 taking up the post of Foundation of Nursing Studies Chair in Practice Learning. Her unique role, supported by the Foundation, straddles both clinical practice and learning.
The black-tie Awards event will be held at the Exchange Hotel in Cardiff, on Wednesday April 3, when meritorious female role models will gather together to celebrate their achievements.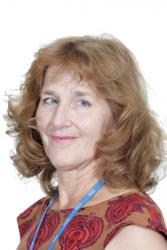 Professor Clare WilkinsonProfessor Clare Wilkinson played a vital leadership role in bringing in the original funding for the North Wales Clinical School to train more Doctors in North Wales. She is a recent past Chair of the Primary Care Panel for the National Institute for Health Health Technology Assessment Programme, and has won over £13M in peer reviewed research grant capture, and £6M research infrastructure, and has contributed to over 150 peer reviewed research publications.
She said:
"I am honoured to be nominated amongst such outstanding women in Wales, it is a delight to see all the categories and the women who populate them."
Professor Debbie Roberts is able to work with Bangor University's students and with qualified nurses and other health professionals at Betsi Cadwaladr University Health Board. Her focus is to enhance and develop learning environments for the student nurses at Bangor University and to support continuing professional development within the NHS across North Wales. During her nineteen year career in academia Debbie has published widely in the field of nurse education writing papers and nurse education textbooks, one of which is used as a core text in Japan.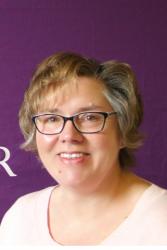 Professor Debbie RobertsOn being nominated for the inaugural Welsh Women's Awards 2019, Debbie said:
"I am extremely humbled to have been nominated amongst such eminent women across Wales for services to education."
The Welsh Women's Awards 2019 acknowledge and celebrate the success of women entrepreneurs, business women, professionals, civil servants, women in uniform, charity workers and many more that contribute in making Wales a greater place to live in. They embody the continuing strength, grit and determination of women, honouring those who continue to thrive, excelling them at the forefront of their industries.
A Spokesperson for the Welsh Women's Awards 2019 said:
"These awards aim to celebrate the power and breadth of talent that every woman hides in herself and the hard work of female heroes that often remains unrecognised.
"We are very happy to see the huge engagement of the public who went behind our nomination process to vote for their favourite personalities that have followed their dreams and achieved their goals.
"We hope that these finalists will inspire other women to follow their steps and we can't wait to welcome meritorious individuals in a memorable ceremony and celebrate the winners with them in an enjoyable event. We wish all the finalists the best of luck."
Publication date: 27 March 2019