Learning disability nursing student volunteering in Ghana
On 28th of August, 2017 Iola Mair Morris a second year Learning Disability nursing student will be going to Ghana to volunteer for two weeks. The project cares for people and children with learning disability providing opportunities to volunteer in hospitals, orphanages and schools.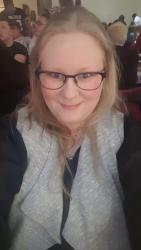 Iola is looking forward to the opportunity: "I look at my time abroad not only as a way to give back but also as a way to gain a better insight into the world around me. While I am volunteering I will be living with a local host family. I believe that the long-term relationships that I hope to make with my project colleagues and host-family will be of great value to me as well as them. On returning, I hope to have a better understanding of the country I'm volunteering in and the people that I have interacted with there."
Iola is volunteering through an organisation called Projects Abroad. Projects Abroad was established in 1992 as a volunteer English-teaching programme in Eastern Europe and has since grown to offer a wide range of opportunities in volunteering, internships, and language courses in over 25 destinations around the globe. Iola will be joining a community of over 50,000 volunteers past and present that have lent their time and effort to others around the world.
The visit to Ghana will give Iola an opportunity to live and work in a different country and culture. She hopes that the skills and knowledge gained as a learning disability student nurse will enable her to contribute to the nursing care provided to individuals in Ghana. Although Iola believes volunteering will be a personal challenge, she hopes to learn from her host family and the nurses she will be working alongside. Lastly, Iola hopes volunteering "will enrich my experience and give me the opportunity to be a better person, hopefully enhancing my learning and practice at Bangor University to become a Registered Learning Disability Nurse in the future".
For further information about her travel to Ghana contact: Iola Mair Morris, hsua25@bangor.ac.uk or if you'd like to contribute to the Project in Ghana: https://www.myprojectsabroad.org/fundraising/mLy2zJ
For further information about the Bachelor of Nursing Learning Disability course, contact: David Allsup, d.m.allsup@bangor.ac.uk
Publication date: 30 March 2017