Adult nursing student shortlisted for award
Francesca Elner has been nominated and shortlisted for the VP choice award for her hard work as a student representative for adult nursing in the School of Health Care Sciences.
T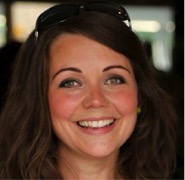 he Students' Union stated Francesca, had gone above and beyond in her role with high involvement in student engagement, lobbying for change and feeding back into the Students' Union.
Francesca was grateful to be recognised as being proactive in her student representative role, she was pleasantly surprised and felt honoured to be considered for this award. She said: "This not only highlights the work I am involved in but also the hard work by others to ensure students at Bangor's Wrexham Campus are fully involved in all aspects of university life".
"As a student nurse it can be difficult to balance all of the demands of the course, therefore my role helps to secure good support and acknowledgment for all of my colleagues".
Professor Jo Rycroft Malone, Head of School commented "Our student representatives are a valued part of the team in the School, and I am delighted to see Francesca's nomination for the VP choice award, it is richly deserved".
Publication date: 29 April 2015