Implementing Mindfulness-based Cognitive Therapy (MBCT) - Implementation Guidance
ASPIRE: Accessibility and Implementation in UK services of an effective depression relapse prevention programme.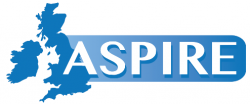 An implementation guidance website has been developed using the findings from the ASPIRE project.
The ASPIRE project looked at the accessibility and implementation in the UK services of an effective depression relapse prevention programme: Mindfulness-based Cognitive Therapy (MBCT) Bangor University's School of Healthcare Sciences' Prof. Jo Rycroft-Malone (Co-PI) and Heledd Griffiths (Research Assistant) along with Rebecca Crane (Co-Applicant) of The Centre for Mindfulness Research and Practice collaborated with colleagues from Universities of Oxford, Exeter and Glasgow to examine the usage of Mindfulness-based Cognitive Therapy (MBCT.)
This guidance aims to help translate the interest in MBCT into improving access to high quality MBCT. It is a set of resources to guide people who are involved in making MBCT available in the NHS and in closing the implementation gap.
Mindfulness is often defined as 'paying attention on purpose moment by moment without judging, (Full Catastrophe Living, – Jon Kabat-Zinn). MBCT is an integration of MBSR with Cognitive Behavioural Therapy (CBT).
It was developed and initially researched through a three site randomised control trial. It was developed to help people suffering from depression and has been shown to help recovered recurrently depressed participants, through teaching them skills to disengage from habitual 'automatic' unhelpful cognitive patterns.
The pattern of mind which makes people vulnerable to depressive relapse is rumination, in which the mind repetitively re-runs negative thoughts. The core skill that MBCT is teaching is to intentionally 'shift mental gears'.
ASPIRE was a two-phase qualitative, exploratory and explanatory study conducted to describe the existing provision of MBCT in the UK NHS, develop an understanding of the perceived costs and benefits of MBCT implementation, and explore the barriers and critical success factors for enhanced accessibility.
The evidence was synthesised from multiple data sources to create an explanatory framework of the how and why of implementation, and to co-develop an implementation resource with key stakeholders.
The study concluded that although access to MBCT across the UK is improving, it remains very patchy. This study provides an explanatory framework that helps us understand what facilitates and supports sustainable MBCT implementation.
For the full study report, please follow this link.
Publication date: 20 October 2017