Bangor University Lecturers Receive Top UK Teaching Award
Professor James Intriligator and Peggy Murphy of Bangor University's College of Health & Behavioural Sciences have been made National Teaching Fellows. This is the most prestigious award that can be made to recognise excellence in higher education teaching and support for learning.
Awarded by the Higher Education Academy, the National Teaching Fellowship Scheme recognises and rewards excellent learning and teaching and is funded by the Higher Education Funding Council for England (HEFCE), the Higher Education Funding Council for Wales (HEFCW), and the Department for Employment and Learning in Northern Ireland (DELNI).
Prof Nicky Callow, Dean of the College of Health & Behavioural Sciences commented: "The fact that the Schools of Healthcare Sciences and Psychology have members of staff who have been awarded this prestigious Award reflects the fantastic teaching and learning that students experience across the College. As a College we are determined to deliver the best possible student experience, with research informed teaching designed to provide both academic and employability knowledge and skills. External recognition, such as this, highlights the high standards we achieve at Bangor University."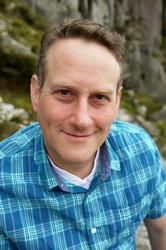 Professor James IntriligatorJames Intriligator is a Professor of Innovation and Consumer Psychology at the School of Psychology. In addition to teaching courses, James has also helped design and run two innovative extracurricular, interdisciplinary programmes that build both students' enterprise skills and local business connections: Enterprise by Design and Social Enterprise Accelerator. He also coaches teams in national business and enterprise competitions and students have earned several awards and job offers as a result. James presented some of his innovations at the International Enterprise Educators Conference last summer; he spoke about social enterprise education, masters enterprise education, experiential interdisciplinary education, and social media and gamification for enterprise education.
A pioneer in the field of Consumer Psychology James brings innovation to everything he does – and inspires it in others. To describe his impact, students had to invent a new award for James: at the 2012 HEA/NUS student-led teaching awards, they used the 'open' category to declare him "Equality and Liberation Champion." In 2013, he earned another unique honour becoming the first Bangor academic to receive a personal chair based not on research but on innovation and impact in research and teaching.
James seeks to inspire and support every student he encounters. He wants his students to love learning, so in every lecture takes them on an experiential adventure. He employs a variety of teaching methods: videos, advertisements, case studies, guests, games, and social media. James has an innovative and energetic teaching style, and has received exemplary teaching evaluations throughout his career.
He won his first teaching award at age 13, when the Rotary Club recognised his work at a local secondary school. During his third year at the University of California, San Diego, he was recruited to serve as a teaching assistant on several doctoral-level philosophy classes. Later, as a graduate student in psychology at Harvard, James received the prestigious Bok Center Teaching Award.
James said: "I am very honoured to have received this award. I owe a great deal of thanks to my wonderful students over the past 10 years – their learning, engagement, and enjoyment makes it all worthwhile. And I'm grateful to Bangor University and, in particular, the School of Psychology, which has given me freedom and support – both of which are required for innovative teaching."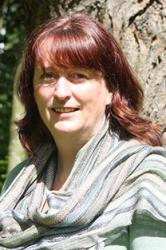 Peggy MurphyPeggy Murphy is a Nurse Lecturer in the School of Healthcare Sciences. She is an experienced nurse who has worked in the UK and Australia as a staff nurse in intensive care and was promoted to nursing sister in acute medicine.
At the heart of her work is the desire to stimulate students' curiosity build up academic confidence. Peggy asserts that quality nursing care is dependent upon a high standard of nurse education. Her teaching and learning philosophy is influenced by her own experience of having dyslexia. Peggy is passionate about inclusive education and believes that improving teaching and learning to accommodate different needs works to the benefit of all students.
Peggy has worked with the HEA since becoming a fellow in 2006. She has focussed upon the student experience by promoting retention and success in her work on Feedforward. This was a proactive project that focussed on helping students learn how to use feedback effectively. Her project has been included in a number of HEA publications. She has been active in organising seminars and presenting at HEA conferences within the What works? Student Retention and Success programme. Peggy has recently been appointed as an HEA accreditor and will support their work across the UK and internationally.
Peggy said: "I am absolutely delighted to receive the National Teaching Fellowship. I have only recently begun to work at Bangor University and I have already been amazed by the support I have received from the School of Healthcare Sciences team. The School is a dynamic place to work and right from the start I have been included on a number of teaching and learning initiatives. The partnership approach to improving the student experience has been instrumental in my own personal and professional development. I am excited by the prospect of being part of the Association of National Teaching Fellows and look forward to sharing ideas about good practice in higher education with colleagues."
James and Peggy will receive their awards at an event later this year. Up to 55 awards of £10,000 are made to recognise individual excellence. The award is intended for National Teaching Fellows' professional development in teaching and learning or aspects of pedagogy.
They both join Dr Charles Buckley of the School of Education and Dr Fay Short of the School of Psychology as members of Bangor University to receive this award.
Publication date: 12 June 2014